About Us
Who we are
Liminal BioSciences is a global clinical-stage biopharmaceutical company focused on discovering, developing and commercializing novel treatments for patients suffering from diseases with a high unmet medical need. Liminal BioSciences operates on an integrated basis from our talent hubs in Laval, Quebec, Canada,  and Cambridge, UK . Our common shares are listed for trading on the Nasdaq Global Market (LMNL).
On October 14, 2021 the Company closed on the divestment of the remainder of its plasma-derived therapeutics business to focus solely on its small molecule therapeutics pipeline.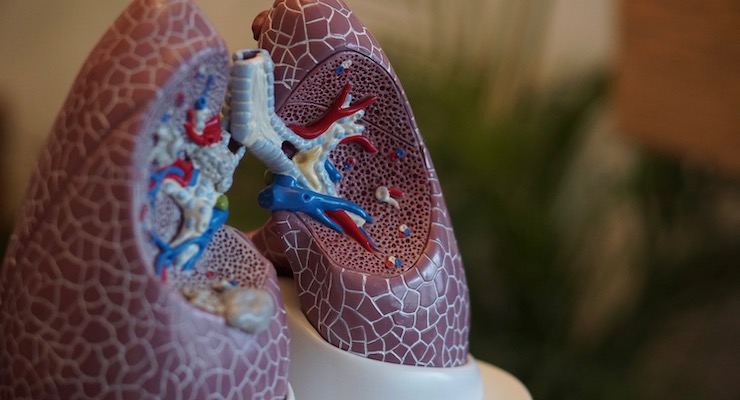 Our Small Molecule Therapeutics Science
We have a deep understanding of certain biological targets and pathways that have been implicated in inflammation and fibrosis, including free fatty acid receptors such as FFAR1 (also known as GPR40), and GPR84, and peroxisome proliferator-activated receptors, or PPARs. In addition to GRP84, we intend to develop a novel, selective OXER1 antagonist candidate. OXER1 is a GPCR that is highly selective for 5-oxo-ETE, believed to be one of the most potent human eosinophil chemo-attractants. In preclinical studies, we observed that targeting these receptors promoted normal tissue regeneration and scar resolution, including preventing the progression of, and reversing established fibrosis. We have leveraged this understanding, as well as our experience with generating small molecules, to build our pipeline of differentiated product candidates.
Our lead small molecule therapeutic, fezagepras has been proven in pre-clinical models to be an anti-inflammatory and anti-fibrotic agent. Based on interim pharmacokinetic ("PK") results from the ongoing fezagepras multiple ascending dose (MAD) study, we have decided to stop our plans to move fezagepras into a Phase 2 clinical study in Idiopathic Pulmonary Fibrosis and a phase 1a/2b study in Hypertriglyceridemia, as we evaluate the impact of the PK data profile observed in the on-going study.
We are continuing to evaluate the interim PK results and we expect that a full analysis of the complete PK data set from the phase 1 study will help determine the choice of any other potential indication(s) for further development of fezagepras. No dose-limiting adverse events or other potential safety signals have been observed in the MAD study to date.